PMT Year End Newsflash – 2018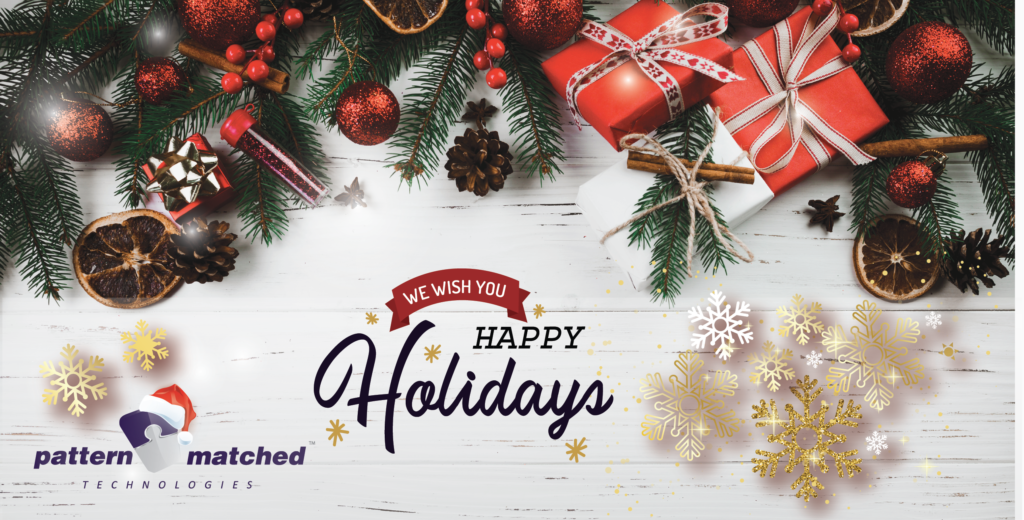 To all our PMT Clients, Loyal Friends, and Colleagues
I know that I have said it before, but writing this end of year note seems to happen each year at a faster pace than the previous one, and for me, that's quite scary as I get older! However, it is also immensely gratifying being able to report back to you on yet another year of substantial growth in almost all areas of the business, the biggest being our amazing team of new colleagues of PMT – our team grew to over 50, and we still have plans to grow our size again in 2019!
It wouldn't be fitting to end the year without sharing some exciting news (more below of course). After many years, PMT finally chose to apply for our PASA membership – which was granted and now adds deep credibility and capacity to our existing initiatives in Wallets, Banking, local and international remittance, and value processing in general. We also received a full SARB approval for one of our Clients for international remittance Wallet technology, and whilst we originated remittance Wallets in 2010 already, working with central banks have always been part of our intended strategy of financial inclusion, and of course, dramatically reducing the cost of remittance to as close to zero as possible. In this case, the Client, in fact, did launch a zero-cost remittance model, one of the first that we are aware of from this territory. We also believe that next year will see many more competitors reducing their remittance rates, benefiting a global citizen economy.
After about a year of very hard work of Henning and team, we were finally approved for a substantial IDC loan that may be activated next year in part of our expansion plans. We presented a model to the IDC that was confirmed to be innovative and unique, and have already acted out in some very successful preliminary market testing. We will add news early in early 2019 on this model and what we are doing. What was also a very positive outcome for PMT from this exercise is that we managed to achieve a more than modest market value for the company which adds tremendous underpin value to the planned market expansion next year.
For those that have enjoyed following some of the predictions I have made over the years, for me next year will be one that sees the emergence of the autonomous personal account – an instrument that will not specifically be tied to a brand (Bank or FIC), except for one of compliance with a country's central bank and FIC rules. This may sound impossible, but I have believed for a while that while new and innovative banks are exploding here in SA (which PMT is also part of one initiative), as well as globally, the next wave of disruption will, in fact, be to see independent compliance authorities certify and verify a financial instrument that you control and own in every way – in other words, you are your own bank and brand. This is quite a large claim I know, but let's see what happens over the next year or two – The banks decried my predictions on Wallets and zero-cost remittance in 2012, but look where we are today!
In closing, I and my amazing PMT team extend our gratitude to our incredible Clients and Friends that have loyally supported PMT grow and flourish for over 12 years now. Our dedicated and committed team will be back to serve you, and grow with you in 2019. On a special note for me finishing my 10th year at PMT, I would like to thank Henning for his profound dedication to the Staff, Business and Client service for 9 of those. The commitment is repeatedly born out in returns and new Client success stories.
May you and your loved ones all be safe and happy for the Festive season ahead. I cannot wait to share more in 2019. If you are traveling, please take extra care on the road.
Warmest regards Markus S.
The Impact of Incompetence and Thievery in Government – Eskom and MTN Data Centres failures
I would like to thank all our Clients who supported us through both the significant and serious failures of our Service Provider MTN in both of our data centers earlier this month – as a result of gross negligence, corruption, and downright thievery in Eskom leading to the new round of load shedding.
PMT itself had failures of its own in this event, and I take this opportunity to unreservedly apologise to all clients that were affected and the frustrations and added complications that we caused in restoring all production services in the midst of dealing with both our Primary and Fail-over sites becoming unavailable due to lack of appropriate mitigation being implemented by MTN Business and ultimately PMT by trusting that what has been committed to us in the past was indeed in place. We have taken away significant lessons from our shortfalls in preparations, and are working tirelessly through the festive season in mitigation, both with internal and external expert consulting means.
---
South African law firm Webber Wentzel has announced the selection of 10 start-ups and scale-ups to join its Ignite legal incubation programme. Successful applicants receive tailored legal services, together with mentoring and training support, as well as targeted networking and profile-raising opportunities from the law firm.
We are one of the 10 start-up businesses to join legal firm Webber Wentzel Ignite legal incubation programme!! Yet another astounding accomplishment, as we are very passionate about this subject! We are enthusiastic about this and working towards our vision.
We are proud to announce that we have been recognised in the Vodacom Best WASP Awards again, this year.
We have won one of the top-WASP awards in the Vodacom WASP Awards since 2013 until 2018. These awards identify the WASPS who have in that year achieved the respective award criteria and abide by the WASP regulatory frameworks.As leading WASP and founding member of WASPA we provide WASP services like USSD, SS7 as well as providing WASP aggregation services to corporate clients.
We would like to extend our thanks to Vodacom for the opportunity and the Award!
We are pleased to announce that we are a launch partner of the Telkom Sim age service.
Amber's Sim Age allows the system user the ability to retrieve the latest sim swap date which can be manipulated by the system to trigger any applicable business logic such as preventing access to a customer as the account/sim might be compromised, that is, determining fail closed and open scenarios.
*120*6672# is proudly powered by PMT's Amber USSD solution.
In an e-mail interview with ITWeb, Vuyo Mpako, Chief digital and data officer at Old Mutual said: "In line with our new brand reposition, we have refreshed the look and feel of our digital platforms to enable a consistent brand experience. We've also recently consolidated our USSD services into one (*120*6672#).
Customers are now able to apply for a personal loan, request funeral cover or a callback and be serviced, all on one USSD string".
TransferTo, in partnership with us, facilitates multidimensional loyalty schemes for their customers, utilising mobile top-ups as an effective incentive marketing tool.
We have leveraged upon TransferTo's extensive network, which comprises of over 600 network operators spanning 150 countries. TransferTo enables our customers to reward end users for completing a particular action. In this instance, top-ups have been used as powerful loyalty mechanism for a multinational entertainment service provider via PMT and TransferTo. We have provided a unique and bespoke loyalty campaign engine molded upon selected customer behavioral patterns and demand to provide.
Bespoke loyalty campaign guidelines implemented to match the corporate customer's end consumer behaviour, Last mile edge integration with B2B utility service providers, such as TransferTo's leading mobile top-up platform, as one of the loyalty fulfilment points; A unique treasury function and hierarchical distribution model implemented based upon the campaign budget and requirement, real-time end-to-end 24/7 support.
Solutions implemented are focused around the customer and not the incentive itself allowing for the campaigns to evolve and include other loyalty fulfilment options within the customer journey.
Henning Viljoen Managing Director of Pattern Matched Technologies™ notes: "The partnership between Pattern Matched Technologies™ and TransferTo is built upon the strength and expertise of both companies and definitely has proven to be a winning recipe".
We are proud to announce that we are officially a member of (PASA) Payments Association of South Africa.
The Payments Association of South Africa (PASA) was founded in September 1996 and was subsequently recognised in June 1999, as a payment system management body by the SARB under the provisions of the NPS Act.
Whilst PASA's mandate is derived from the NPS Act, PASA is a self-regulatory body and its governance structure is managed by PASA Council, the highest governing body in PASA representing the participants in the national payment system of South Africa.
Through a strong legal foundation, PASA manages its member's specific payment activities through legal constructs such as payment clearing house (PCH) agreements, PCH clearing rules and service level agreements. Other important legal constructs are the PASA Constitution (providing a foundation for good governance), policies and position papers.
With Emerald™, we provide airtime across multiple African continents which enables us to offer multi-territory airtime distribution capabilities. The same connection can be extended to SMS and Data product offerings of the available MNO's, following similar logic as the local (South African) MNOs offering.
With a wide array of African MNO's catered for, it allows us to supply a comprehensive list of denominations. There is no fixed denomination per territory as this is limited to the products that are made available per operator.
The Amber™ Sim securitisation solution provides the Mechanism through a platform that is integrated into major South African mobile networks, performing a secure API calls to retrieve the details around the SIM in real-time to assist the integrated party in preventing any potential risk of:
Sim Swaps
Sim Porting
Sim cards being stolen and used in other devices
Customer banking profile being changed to use different mobile
It's a gives us great pleasure to announce that the sim security solution is now offered across 160+ Operators in Africa.
We encourage and promote learning and development for our employees to empower them with new skills and knowledge. Not only do we look at our employees but also for those that can gain from learning yet can't afford it.
Through SEESA, which is accredited with Service SETA (#4118), we have embarked on a Business Administration course for our employees and those that are unemployed. This course runs for 8 months and is classroom based leading to a more interactive session with the facilitator. The Business Administration course is exciting, full of information for the workplace environment, identifying the gaps and best ways to implement solutions. It has encouraged teamwork and enhanced working relationship for the groups as a whole.
The journey still continues and the venture of learning is still in process as this valuable knowledge will always be a foundation of how we work and thrive together.
Above is a picture of the team currently involved in the training.
Artist Proof Studio(APS) is an NPO in Johannesburg, led by Prof Kim Berman and a passionate team of educators, administrators, gallery curators, and board, APS provides an education programme for students in Printmaking and Fine Art. Many of these students do not have a formal education, or cannot afford to study. Artist proof started as a community printmaking studio, which has now turned into a multi-faceted company. APS's Pro Shop printing press is one of the top in the country, enabling artists from all around the world to print with the Pro Shop Team, and then sell and distribute their works through the gallery.
We are passionate about education and enablement through technology, and therefore with the Value Wallet System, we empower Education programmes such as APS. Each student receives a Wallet, Wallet Debit Card, and funds. The funds can be used to buy VAS, send money to others, Withdraw or Swipe at a POS with the Card. This enablement has reduced APS Cash risk, administrative efforts, and enabled students to access their much-needed funds quickly, safely and conveniently.
Welcome Colin Pinkham
We are very pleased and proud to welcome Colin Pinkham as our Product Manager.
Colin Notes: "Having studied Computer Science and later an MBA, I have always been involved in the technology industry. I was part of the team founding the first commercial Internet Service Provider in South Africa (TICSA / Internet Africa) in the early 1990's and later went on to various executive positions in the businesses that grew out of that base. With a background in network engineering, I went on to head up Product Development and Strategic Commercial and board positions, ending up as CIO before leaving the ISP industry.
Subsequent to that, I've focused on how to best grow technology teams in an agile manner, whilst focusing on combining technology and product development with commercial demands of businesses. With that experience in mind, I'm looking forward to the exciting challenges posed by the PMT team in it's growth in an exciting world of digital financial possibilities."
Welcome to all our new staff
Without continual growth and progress, such words as improvement, achievement, and success have no meaning. To maintain the meaning of these words we have expanded our team with new and competent talent. Our dynamic team of developers, analysts, testers, engineers and administrators continues to grow.
We would, therefore, like to take this opportunity to welcome all these new faces and wish them all the best during their time with us.
Movember
Once again this year we participated in the global awareness campaign called "Movember".During the month of November, men grow mustaches and beards to raise awareness and funds for men's health issues which includes Prostate cancer, Testicular cancer, and mental health.
Family Africa Christmas Party
The Family Africa hosted their 15th Mega Christmas party for 1500 children in 75 creches.  A few of our staff members joined to lend a helping hand and had fun with the children as they enjoyed themselves with the festivities that the Family Africa team had arranged for them.
It was our pleasure to also donate towards the Christmas party held for the creches. We appreciate Family Africa for awarding us this opportunity and allowing us to have a joyous time with the children.
Family Africa Blanket Drive
Every year we participate in a Blanket drive to make winter easier for those in need, this year was no different. We completed our annual blanket drive and collected 420 blankets to donate to those in need this past winter.
The Blanket Drive initiative is designed to promote giving to the disadvantaged children, women, men and orphans that are affected by Tuberculosis and HIV. It was our pleasure to provide warmth to those in need.
TedX Pretoria
We are proud to have sponsored 5 students, who could not afford to attend the annual TedxPretoria 2018. We would like to send a shout out to Obakeng Leseyane who brought this initiative to light for the PMT and also for affording PMT this opportunity.
We wish you and your loved ones a happy and peaceful festive season. May you have a Merry Christmas and a prosperous 2019. We look forward to seeing you in the coming year.