2021 End of Year Newsletter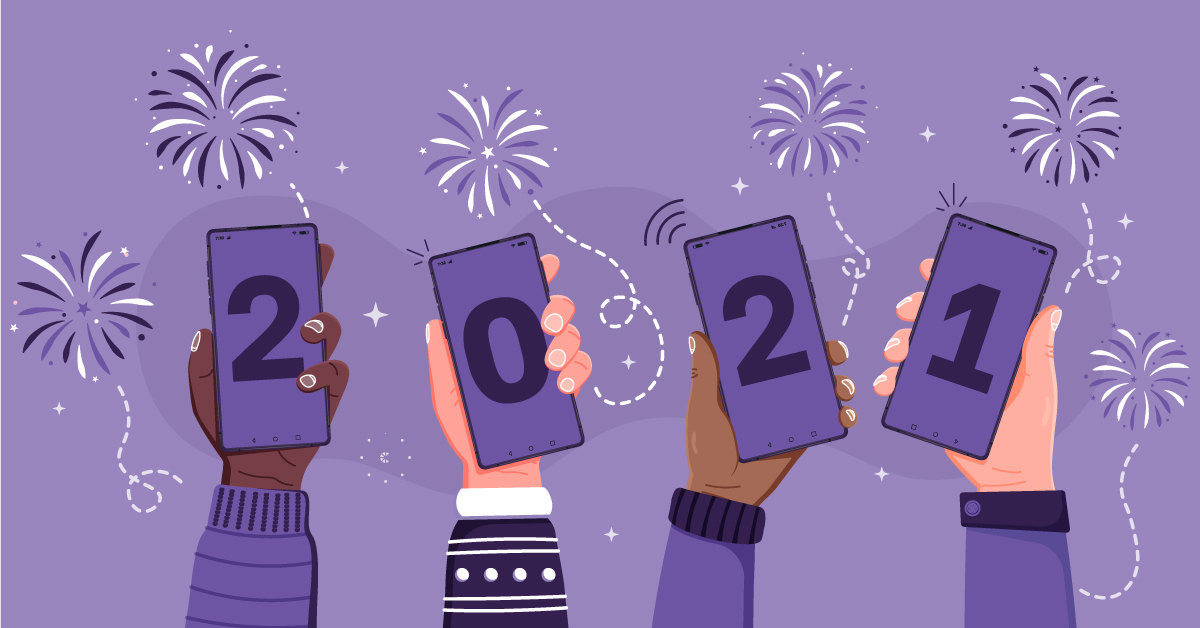 2022 – Humanity at a Crossroads and Where to next?
When I look back on last year's message, it was of a sombre note, and reflective of the massive changes we all took on as people, and even as a service business that virtualised its entire operation within days of the first announcement – we learned to adapt and optimise, and this year has been no less of those good accelerations with PMT™ – recording a record financial performance year. For that, I am very grateful to my whole Team, no less Henning our MD who made it to his 12th year with us this year. He, and likewise all my long-term seniors, represent what PMT™ is made of – resilience and growth even under the toughest circumstances.
Of course, it would be remiss of me not to celebrate the long-awaited launch of our new Obsidian™ Enterprise Gateway, the first major industry application launched is our Reverse-Billed MNO data offering for the largest of SA's financial institutions and other major industry verticals. Even as this goes out to you, we are deeply excited to add that one of Africa's leading Mobile Network Operators has also chosen to onboard our product in a South African first-ever, Mobile-lead offering. More of that news in 2022! What is significant about the Obsidian™ platform technology is that this is our first full-stack AWS offering, and has taken around 3 years of planning to execution – to the entire Obsidian™ Team lead by Pieter our CTO, I can only applaud all of you in your dedication and commitment to a vision that was first sketched out over 7 years ago… but the delivery was a record 18 months of agile methodology application, fail fast, fail forward and owning the learnings daily.
On a deeply troubling note, 2021 is seeing a global terror far worse than Covid – an attempt by a small number of the powerful elite with financial and power agendas unparalleled since Hitler's Nazi regime – the idea beyond China of herding people into concentration camps as is being done in Australia – is an evil that this modern world just cannot afford to endure or support, and ironically the identical Nazi-emulated propaganda statements, actions, bullying, even killing of civilians by police "enforcing lockdowns for health", is a new evil that I certainly did not expect to see in my lifetime. This is not about a virus with deaths less or the same as world flu – certainly less than HIV, TB, Malaria and many other more ubiquitous and ongoing world health challenges like obesity to name just one, killing 10's of millions each year. I believe we all need to decide on our body health – and this includes subjecting them to untested vaccines that have a multitude of side effects – it's also important to note that being called "anti-vax" is just a McGuffin to allow these power regimes to create hatred, anarchy and human-on-human dissension, which is aimed to remove personal democracy, and apply their negative power agendas. To be clear, I have lost loved ones and suffered through serious illness this year myself, and I would not alter my opinions on this matter – the fact that we see CEO's of the largest companies in this country forcing their staff to either resign or comply without relevant medical – even without a government mandate, means these forces of tyranny are alive and well in this country, and driven by the power agendas. Yes, I need to speak up as too many powerful people in this country have remained quiet – and worryingly so. I ask all of you to never relinquish your freedoms to those who claim they know better than you… your sovereignty in a democratic world has been hard fought for in 100's of wars, many 100's of millions of lives lost in those conflicts… Covid, for all the terrible effects, cannot even compare to those who have already sacrificed their lives for the freedoms we enjoy today, and we cannot sit idly by and allow any of such to be eroded or taken away.
So where to next? A complicated 2022 at a human level and each of our choices will impact which way this turns out. The words of an incredible African American poet and writer Maya Angelou wrote "You may not control all the events that happen to you, but you can decide not to be reduced by them".
For the Company and our Clients, we will continue to drive multiplier value at all levels – I thank all of you again for your long and valued relationship with PMT™ as a partner in your achievements and ongoing successes. So, looking forward to the next 15 years!
As always, to my incredible Team of which now more than 50% are regarded as seniors, I thank you all for the deep commitment to each other, our Clients, and the unparalleled Company culture developed and supported by all of you.
Wishing you all a blessed and safe, peaceful festive season ahead. Warm regards.
CEO, Markus Schorn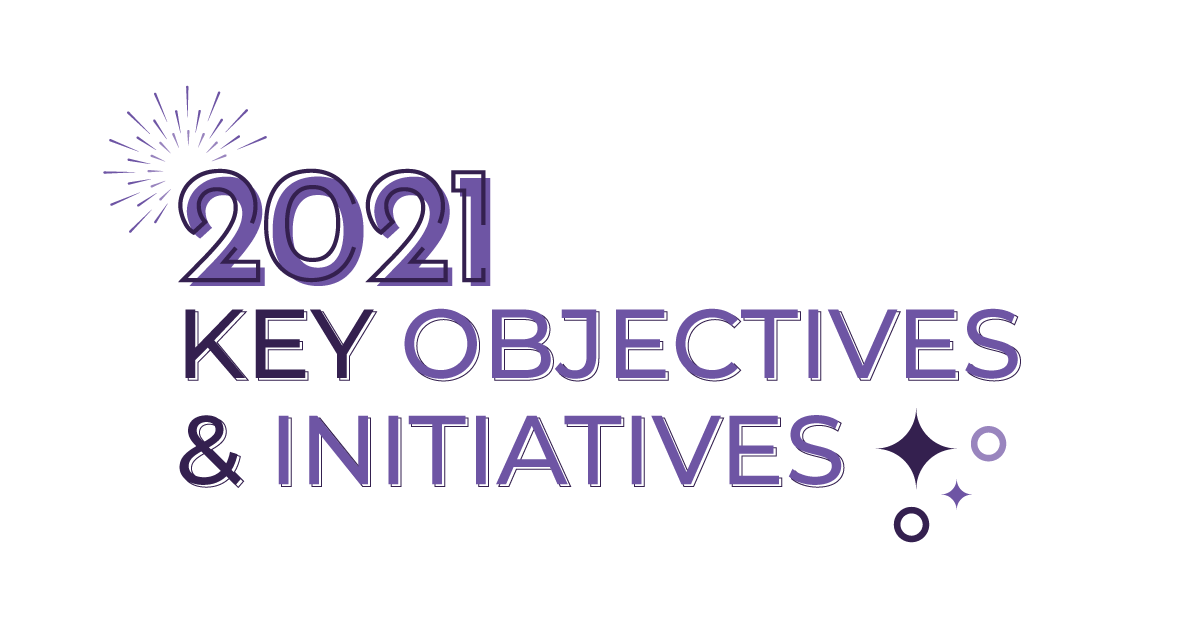 As the end of the year draws near, we would like to take this opportunity to thank you for your support during 2021.
During this year, PMT™ continued to drive digital innovation and excellence and delivered a product and services offering that was envisaged nearly eight years ago to enable Reverse-Billing and ZeroRating™ of Data Services. We have trademarked the name as Obsidian™, in line with our other gemstone names. This product is an Enterprise core-grade service offering positioned for enterprise banking, mobile network operators, IoT operators, cloud-scale service providers. The Obsidian™ offering has been received well within the market and is already being rolled out to major Financial Institutions, exceeding our expectations, and will soon become a well-known brand. None of this would be possible without Pieter Janse van Rensburg (CTO) and the entire Obsidian™ team, who continued to deliver excellence with passion.
We've seen our services outperform and scale to new heights with our SIM securitisation verification service as one example set to reach over 100 million verifications in one year. Our Agency, Value-added distribution and USSD services have also shown significant growth.
As part of our "AWS First" methodology adopted already in 2016, our TPF™ ValueWallet Ledger has been selected as a core component in a Next-Gen Fintech platform solution servicing over 19 Territories!
Looking back over the last twenty months amidst the uncertainty and disbelief of what we are observing as a global community, we remain committed to delivering you a service of excellence beyond expectations without exception.
In line with our Vision, PMT™ Continues to change people's lives through technology, making a difference. As part of this, one of our biggest highlights of the year was contributing and enabling the Family Africa team to launch the EaziTeach™ programme to more than 60 creches again, showing that making a difference comes from taking action!!
We have again decided on an agent of change in our local communities to forego our yearly client gifts and instead donate the funds to Family Africa, a cause worthy of needing all the support they can muster.
From my desk, I want to extend a special thank you to Markus Schorn our CEO, mentor and confidant for the continued support in executing the Vision and Strategy and for his resilience and passion for the Vision of PMT™, its staff, and our clients, which continue to inspire everyone who he interacts with to bring their best.
As PMT™ we are excited for 2022 and the new projects and services that lie ahead!
Again, we are grateful for the opportunity to work with and for you, the trust you have placed in us as your solution provider of choice. We look forward to continuing this journey with you in 2022 and wish you and your families a safe, joyous, and happy festive season.
Managing Director, Henning Viljoen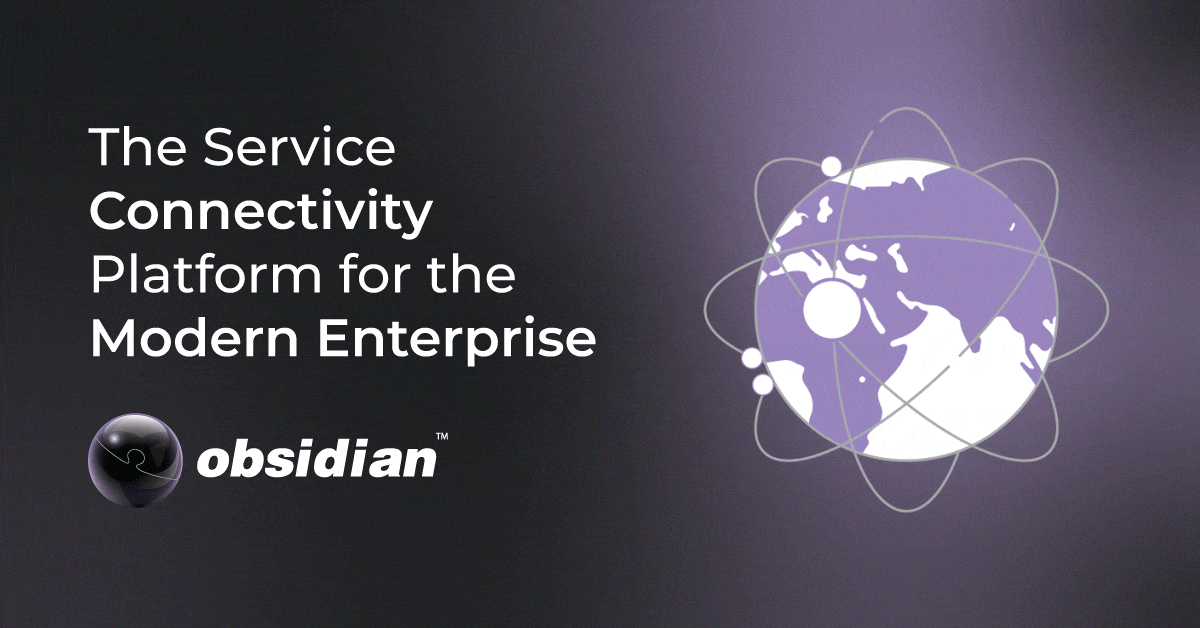 The Obsidian™ Service Connectivity Platform Is Officially Live!
If I look back at a year of development of Obsidian™, where we started with the main focus on the enablement of Reverse-Billing only and how the product has evolved to become a full-fledged connectivity enablement platform, I can only say that it has been an amazing journey, wonderful teamwork and even greater leadership, that inspired us to get to where we are today. What we have achieved is much more than just a great product with potential – we have learned to work together, have grown as a team and have contributed to many personal accomplishments for everyone that has participated.
Since the launch of the Obsidian™ Service Connectivity Platform and the enablement of the Reverse-Billing component set, referred to as our Obsidian™ Enterprise Service Gateway, we have been working with major financial institutions to help them on their customer journeys to enable zero-rating of their mobile banking services to expand their reach and grow their customer engagement and inclusion. Working closely with all the major Mobile Network Operators (MNOs) in South Africa as well as Amazon Web Services (AWS), we have been able to partner with like-minded teams to speed up the delivery of these critical services to our FIs that has decided to work with us and adopt Obsidian. As it stands, we have already enabled and onboarded three of the major FIs, and have a line-up of more to come very early in the new year!
Looking ahead into 2022, PMT and the Obsidian™ team have already identified new areas that we will venture into, not only to enrich the services that we have already deployed on the platform but to enhance the capabilities around consumer and device security, protection of crucial information in secure vaults, enabling of certificates and wallets for edge devices and many more. We are ever excited about what the new year will bring, and what inspiration we can leverage from our partners, customers and the industry to build out on our Obsidian™ Service Connectivity Platform.
CTO, Pieter Janse van Rensburg
Browse the Obsidian™ Webpage to stay up to date on all the exciting innovations and announcements from the Obsidian™ team.
Accelerate your Services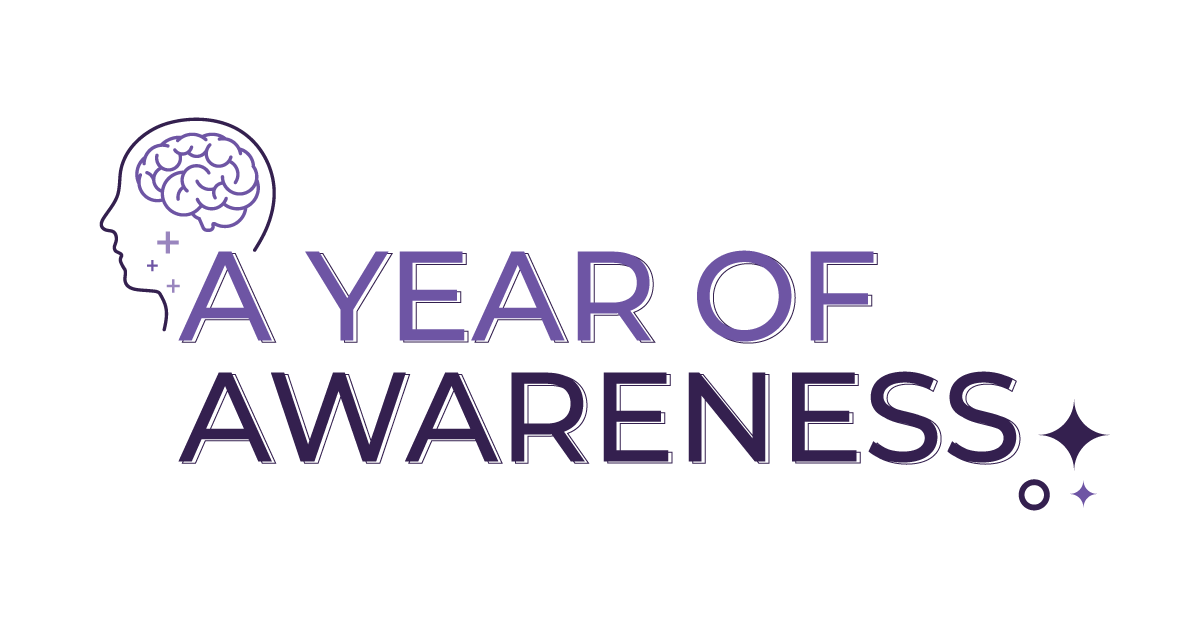 PMT™ has always placed emphasis and supported a culture of employee well-being through our people-first philosophy which has been a core attributable pillar to our continued success.
As the world adapts to an ever-changing landscape we pride ourselves in our continued implementation of various well-being initiatives. One such initiative has seen PMT™ partner with Workforce Healthcare, whose employee wellness programmes has made available a range of services including counselling as well as health, legal and financial advice.
Another part to PMT's culture of people-first is an often overlooked Empathetic Leadership approach, which enables PMT™ to create an environment of open communication and more effective feedback. It allows us to understand and explore problems our employees may be faced with and to assist with finding the best solutions to resolve these problems as well as having the ability to understand the needs of others, and being aware of their feelings and thoughts. Many people struggle to talk about mental health out of fear of judgment or ingrained cultural bias and we have taken the simple approach of leading by example, by openly speaking of mental health issues and creating a space of acceptance, without judgement, with the aim to breakdown the societal stigmas placed on mental health and provide the help that may be needed.
As part of our continued commitment to healthy living, PMT™ has introduced ways for the employees to aid in the creation of healthy habits both in their personal and their professional lives through simple acts of motivation, praise and sincere care.
Ways to Improve your mental health:
Take a break

With WFH the new norm, it is often too easy to remain glued to your desk. Take a break, stretch your legs and get some fresh air.

Practice meditation

Studies show meditation alleviates and enables the building of skills needed to manage stress. PMT has introduced daily group mindfulness meditation sessions with the aim to be present in the current moment and deal with situations with equanimity.

Keep active

Regular exercise can boost your self-esteem and can help you concentrate, sleep, and feel better. Exercise keeps the brain and your other vital organs healthy and is also a significant benefit towards improving your mental health.

Eat well

Your brain needs a mix of nutrients in order to stay healthy and function well, just like the other organs in your body. A diet that's good for your physical health is also good for your mental health.

Ask for help

If things are getting too much for you and you feel you can't cope, ask for help. Your family, friends, colleagues or even professional services may be able to offer practical help or a listening ear.

Get a hobby

Find time to do the things you enjoy

Encouragement and care

Encouragement and caring for others is often an important part of keeping up relationships with people close to you. It can even bring you closer together and help motivate others
Senior Services Officer, Kyle Armstrong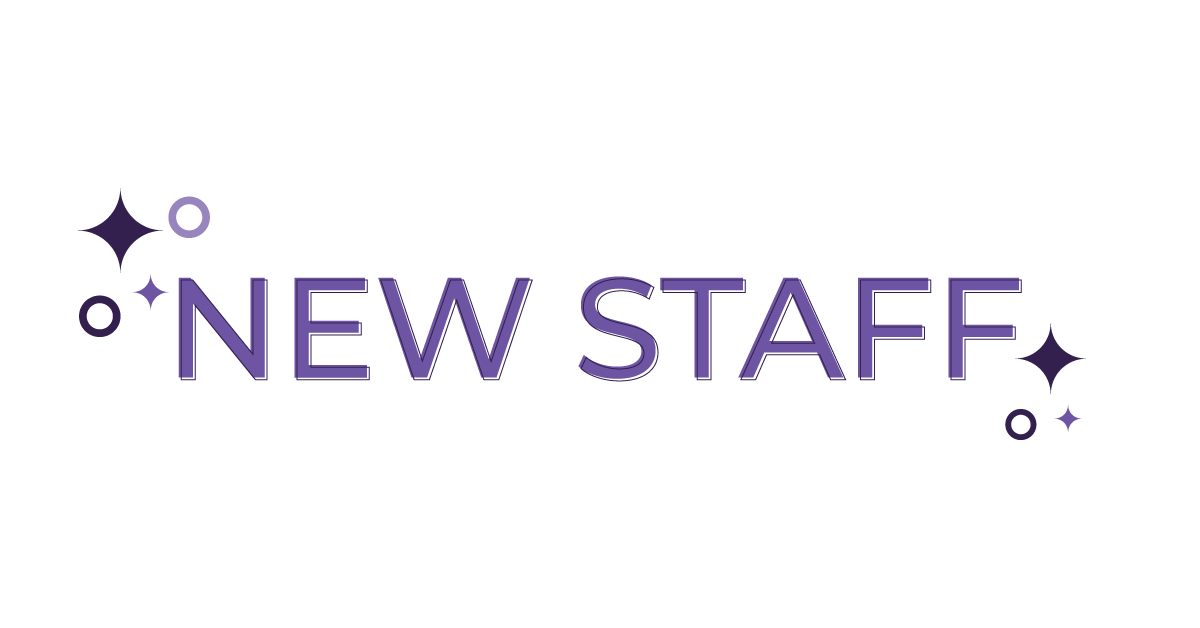 Pattern Matched Technologies™ has had another year of growth in our dynamic team and we are very pleased and proud to welcome our 6 new employees for 2021. They bring years of collective industry experience and expertise. Their impacts have already been felt throughout the business. We once again warmly welcome each of them to our team and look forward to seeing their continued contributions.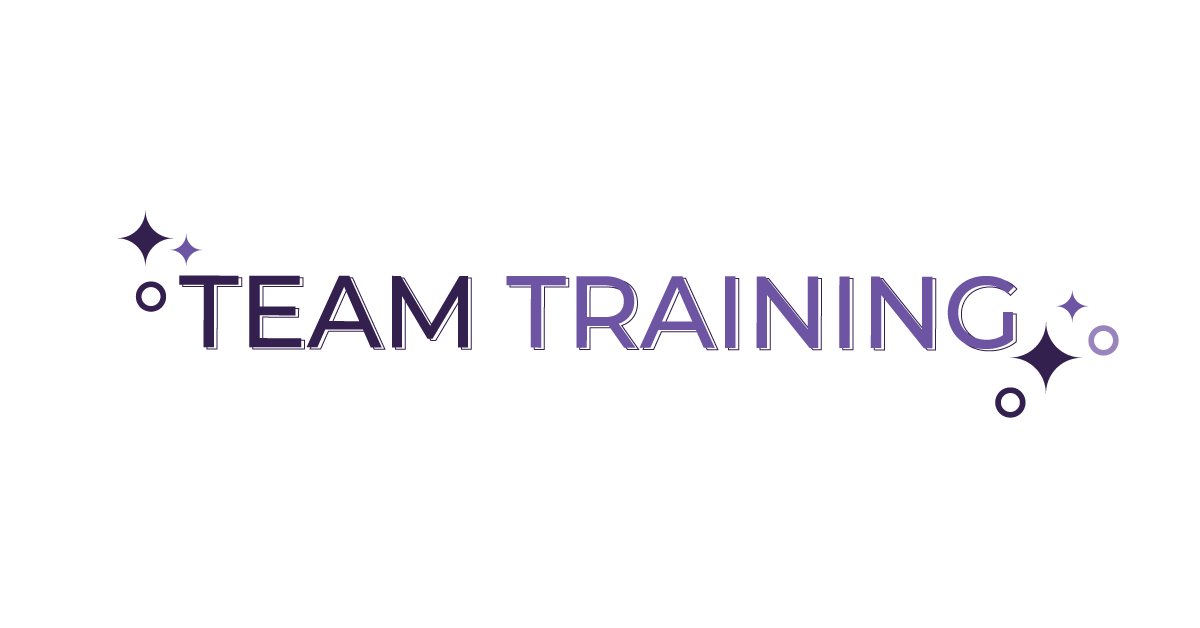 Every year PMT™ encourages and promotes learning and development for our employees to empower them with new skills and knowledge. This year we have had many team members study and go for further training to develop themself further as well as grow their qualifications in 2021. PMT™ is always pleased to see our teams expanding on their knowledge and expertise.
This some of the training and qualifications achieved by the PMT™ team in 2021:
Francois Burger (Management and Leading People)
Kyle Armstrong (Business Management)
Joshua Adair (Graphic Design Qualification)
Hector Kgopane (Project Management Essentials, ISO 9001 Quality Management Systems and ISO/IEC 27001 Information Security Associate)
Tinashe Nyakotyo (AWS Cloud Practitioner Certification, AWS Certified Developer)
Amanda Maseko (Database Administration course)
Masenelo Mogashoa (Started her Postgraduate in Business Administration)
Chandré Coetzee (AWS Well-Architected Framework Deep Dive, Advanced Kubernetes course)
Jabu and Patience (End User Computing – Learnership National Certificate programme – NQF Level 3)
Well done to those who have furthered their qualification this year and good luck to those next year!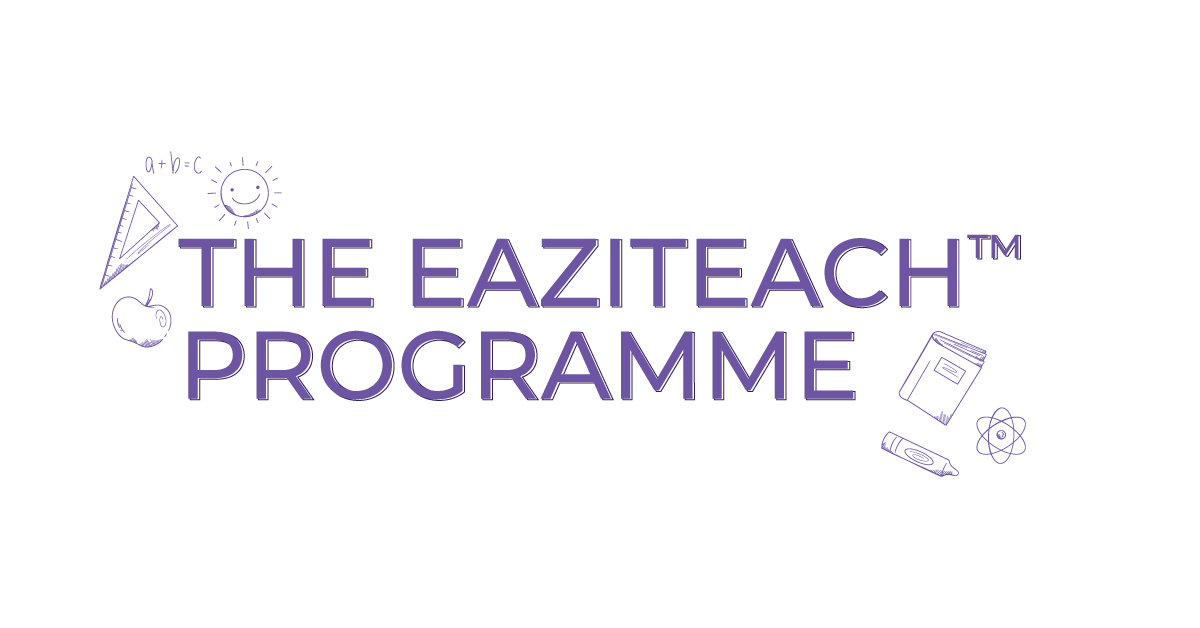 For the last 8 years, PMT™ has been involved with an NGO that is very close to our hearts called The Family Africa. The Family Africa supports local communities through various initiatives including ECD (early childhood development centres), youth education programmes, health & safety awareness as well as food parcel distributions. This year alone, PMT™ has sponsored the training of 15 teachers from The Family Africa, to further their education and to assist with the growth of teachers in South Africa. Part of the teachers' courses is to complete an end-user computing course(National Certificate programme – NQF Level 3).
The EaziTeach™ Programme reached new heights with The Family Africa team rolling out the EaziTeach™ Programme to over 60 creches and a webpage published where Corporates and Individuals can easily get involved with making a positive change in these children's educational future. The EaziTeach™ Programme also had an article published on MyBroadband to raise awareness of the initiative and to reach roll out more digital teaching aides.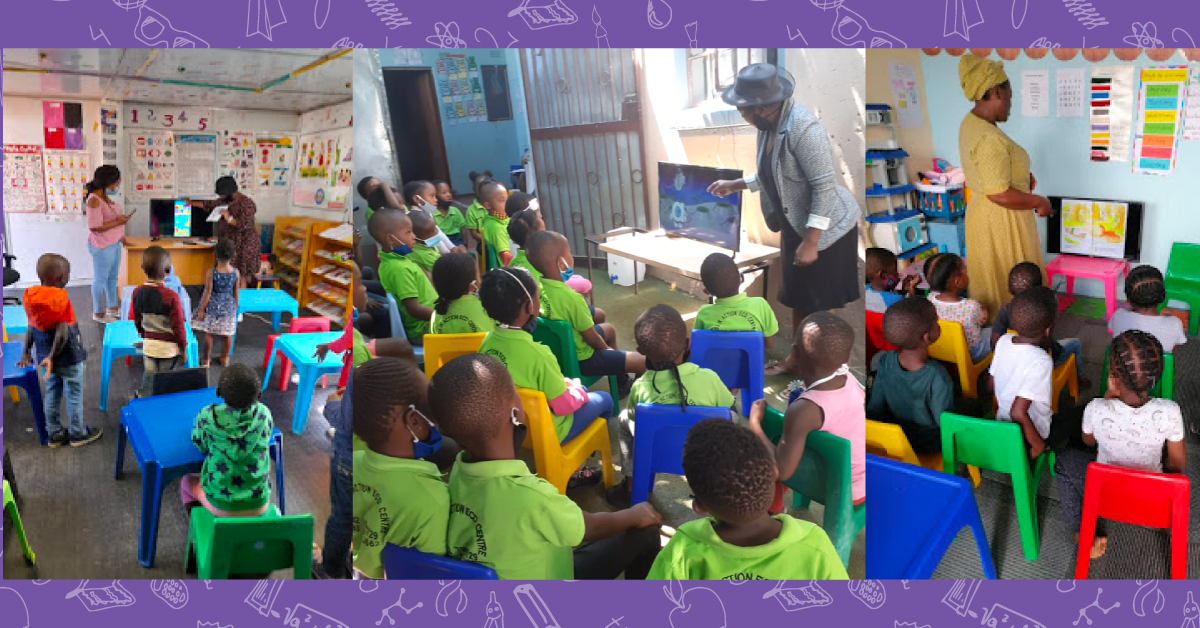 The EaziTeach™ Programme enables digital education at a creche level. ECD centres play an important role in the start of a child's education and are essential to bridge equity gaps and overcome poverty as well as unlocking a child's full potential. We are also continually looking for more sponsors to roll out more digital teaching aides.
Visit the EaziTeach™ webpage to learn more and to get involved.
Get Involved
The Family Africa Blanket Drive
The PMT™ team took part in The Family Africa Blanket Drive to donate over 500 blankets to people in need and makes sure these families were warm over the winter. To learn more about The Family Africa please visit their website. We are looking forward to continuing to make a difference in the educational future of these children in 2022.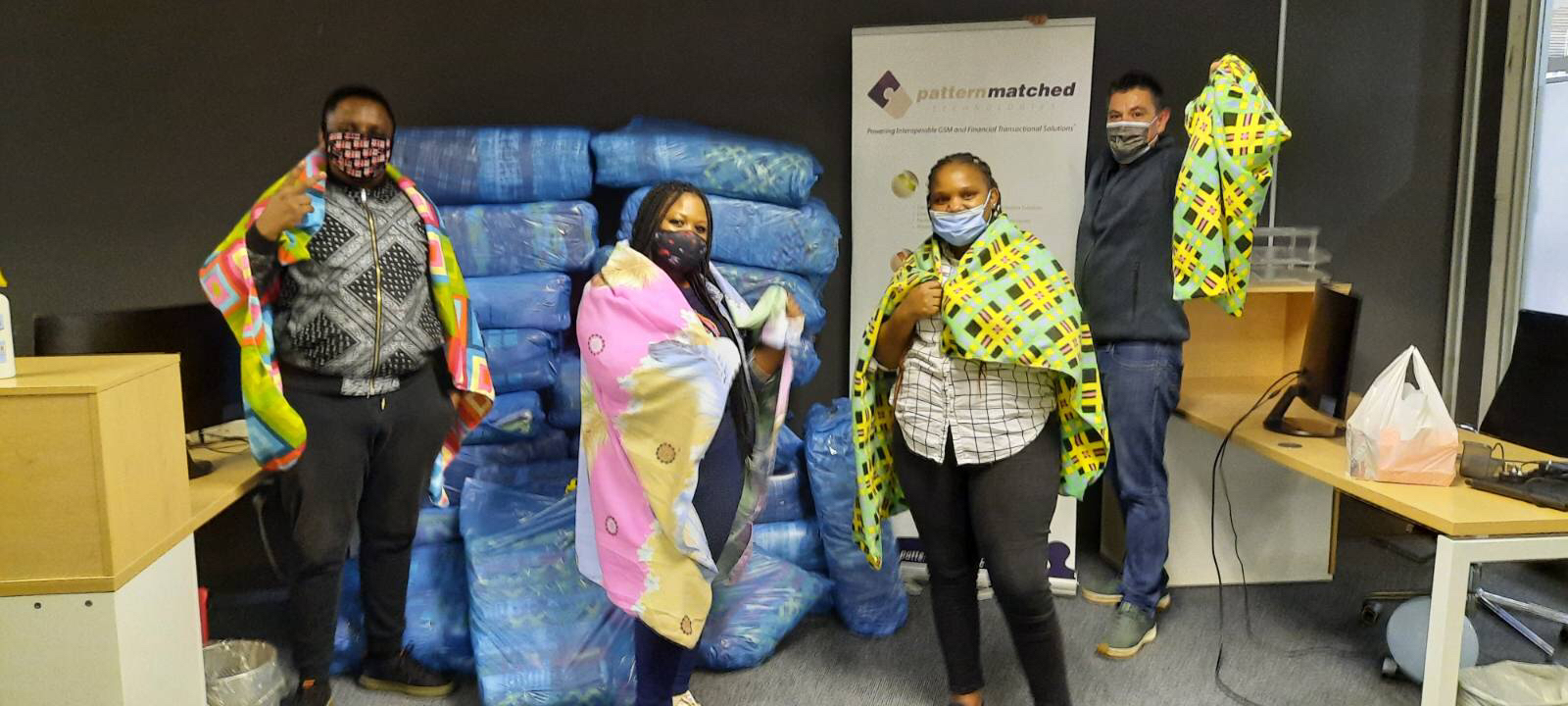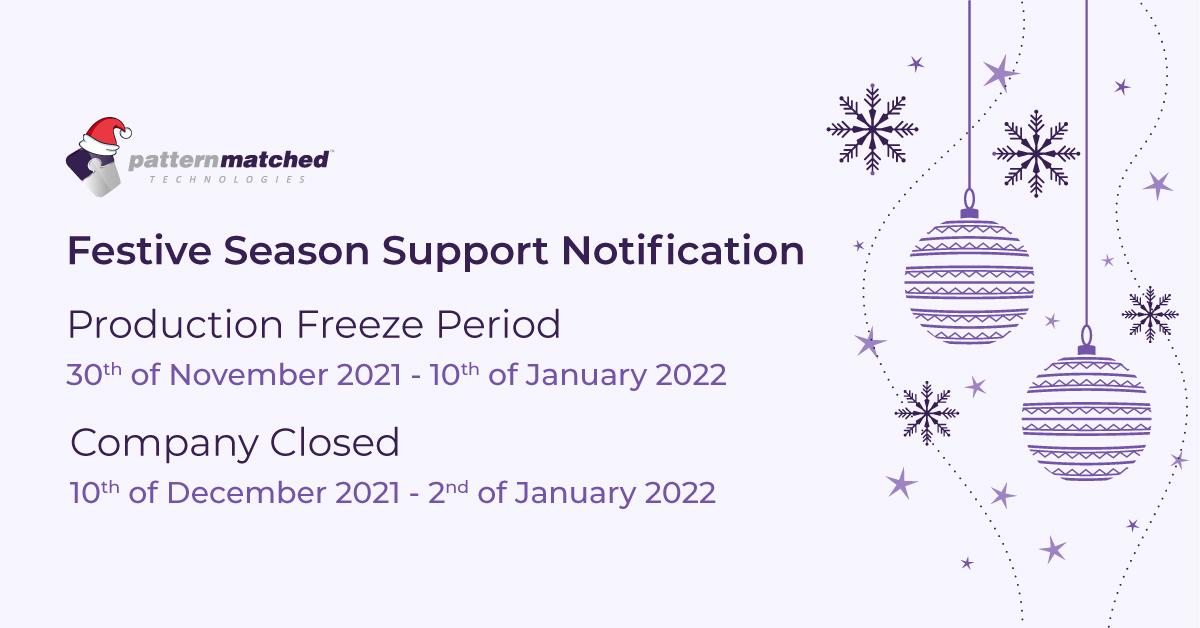 The PMT™ Team will be taking a break to rest and rejuvenate ourselves, and we will be closed from the 10th of December 2021 until the 2nd of January 2022. This will help us all come back with even greater motivation to continue providing excellence without exception to our clients. During this break, our support team will continue to be available 24 hours a day, 7 days a week to assist you with any support enquiries during this period. Please see our key contact information below:
In closing, the success of Pattern Matched Technologies™ is based on the relationships we have built over the years, and we wouldn't be where we are without your support.  We remain committed and driven to delivering you a service of excellence beyond expectations without exception. We are grateful for the opportunity to work with, and for you and we are looking forward to continuing this journey with you in 2022.
Please take care to follow guidelines on keeping your families safe in the time of the pandemic, and may you all have a joyous festive season ahead.