The Family Africa Christmas Event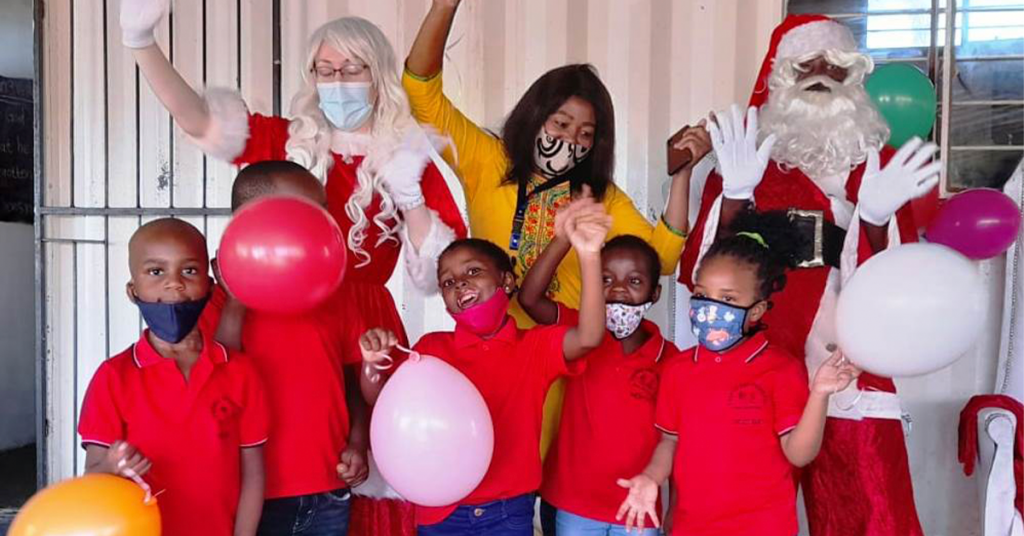 Pattern Matched Technologies™ (PMT) has a firm belief in partnership and collaboration, over the last few years we have collaborated with The Family Africa organisation with many of their initiatives such as the EaziTeach™ Initiative, Blanket Drive and their End of Year Christmas Party for creches.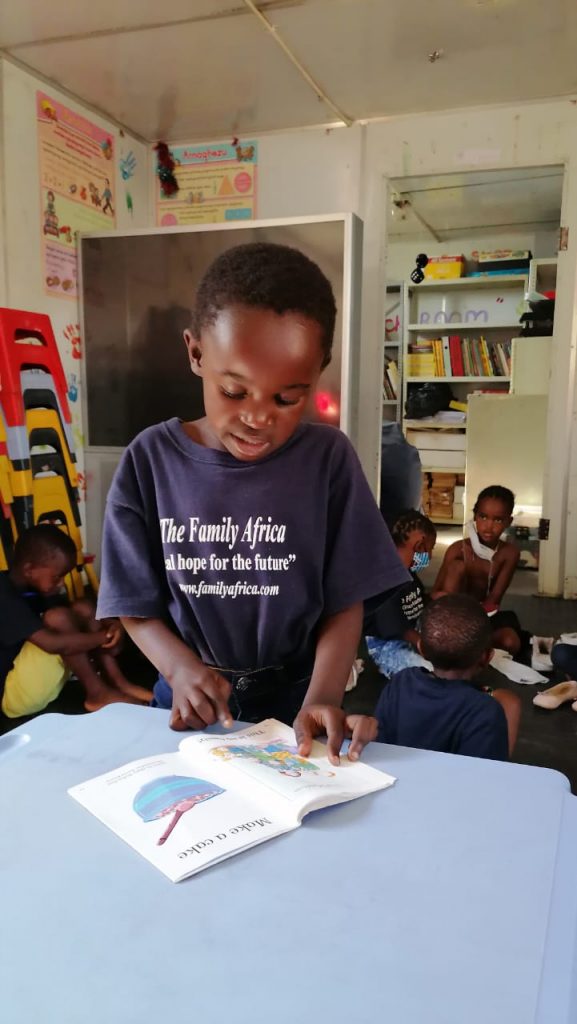 These Initiatives are primarily focused on Early Childhood Development (ECD) as ECD Centres are the pillars of education and essential to bridge equity gaps and overcome multigenerational poverty and unlocking a child's potential. Having these Christmas Parties are the highlights of the year for so many of the children, as they get to enjoy so many fun activities and get to enjoy their Christmas lucky packets.
During the COVID-19 Pandemic, how does The Family Africa have a Christmas Party for over 40 creches while keeping social distancing? Rachel said, "It obviously could not be business as usual where we seat 1500 children in a hall as we have done for the last 16 years."
They had to think outside the box if they were going to do anything at all this year! They invited a teacher and 5 children from each creche (unfortunately they had to keep the numbers small) and they set up activity stations around the playground and centre. The creches were given specific times to arrive so we did not have too many children at one time. There was a waiting station where the children enjoyed close-up magic tricks, a "learn a dance" station with prizes, a Jumping Castle, a cake and juice station, and a Father & Mother Christmas station. They even had a reading station where children were given prizes for reading as this also gave us valuable feedback on how effective their ECD resources and training has been which they continued to send out to these creches during the lockdown.
Everyone had their temperatures taken and hands sanitised before entering and then the creches were rotated through the stations throughout the morning. To wrap up, the creches were given a hamper full of goodies and enough juice, crisps for all the children back at the creches who were not able to attend so they could have their own mini party. The creches also received their new digital ECD resource kit for 2021 on a 32gig mini flash drive which fits into a computer and smartphone so the resources can be displayed on any screen.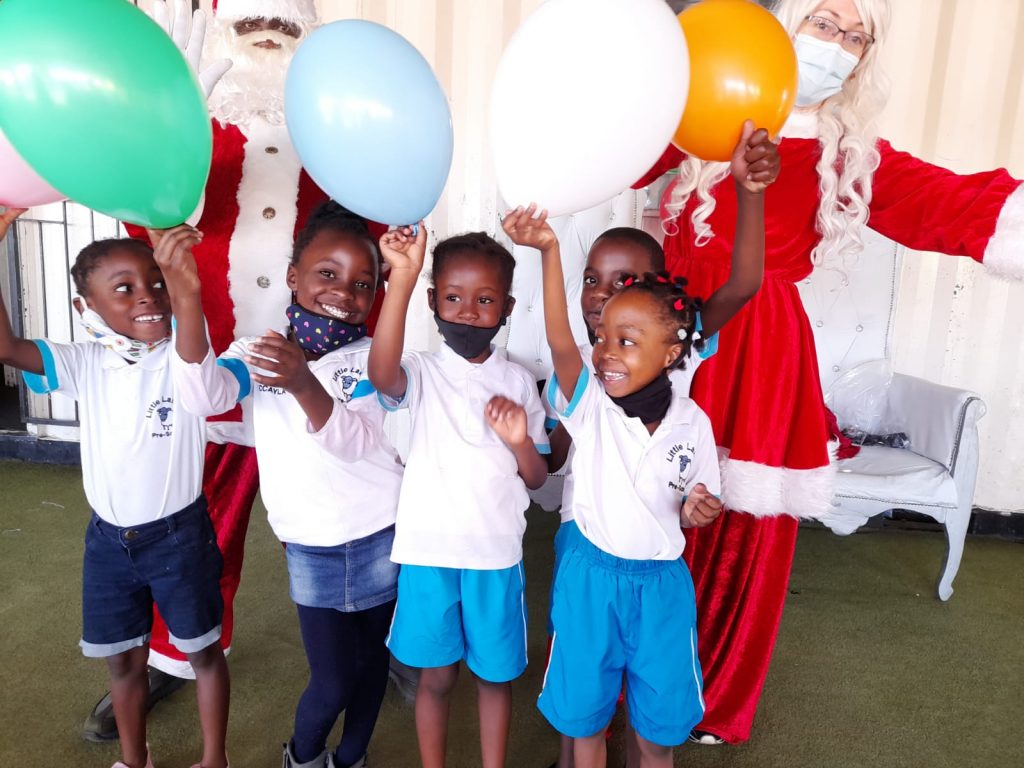 As a result of the National lockdown PMT has moved to a Co-Working space and working Remotely, which lead to PMT deciding to close our offices in Midrand to ensure the safety and wellbeing of our team. Jabu worked as a fulltime employee at our Midrand Branch but due to the change of environments has since been redeployed to assist The Family Africa Organisation in their wonderful efforts. Jabu has since then played the role of the Secret Santa in this year's Family Africa Christmas event. PMT has kept Jabu as a permanent staff member allowing us the incredible opportunity to make a continuous impact into the future.
The Family Africa still has more Christmas events planned for the rest of the season such as a party for 40 vulnerable teenagers and Christmas dinners and gifts for 200 people living with HIV and Tuberculosis. Rachel and her team could do with as much help and assistance as possible to make all of this happen.
Every year PMT is proud to partner with The Family Africa, especially over this time of the year it is wonderful to be able to see all the happy little faces over the Holiday season. The Family Africa is truly doing a wonderful job.
Over the Holiday's it is not only a time where we spend time with our loved ones but also a time for giving. If you would like to find out more information and help The Family Africa Organisation and its initiatives, please visit their website.
Get Involved
There are various opportunities for Corporate or individual volunteering:
"Adopt" a child-headed or granny (gogo) headed household
Paint/Renovate creches in townships
Help with the children at The Free Day Care Centre
Assist at an HIV/AIDS programme in a school
Teach a literacy class
Teach a trade or share a skill you have
Become a caring clown
Help with Christmas parties
Collect goods
Raise funds
The Family Africa focus on:
HIV/AIDS
The empowerment of women
Caring for orphans
Vulnerable families
Email: familyafrica@mweb.co.za
Call The Family Africa: +27118752085
About PMT
Pattern Matched Technologies™, is a South African based, award-winning Fintech company and a specialised technical enabler, developing innovative solutions that provide our clients and end-users access to mobile enablement solutions as well as digitalisation & financial services. This is achieved, through delivering excellence beyond expectations without exception. Our experience spans over 14 years while having innovated many various services and products, now standardised in the market.